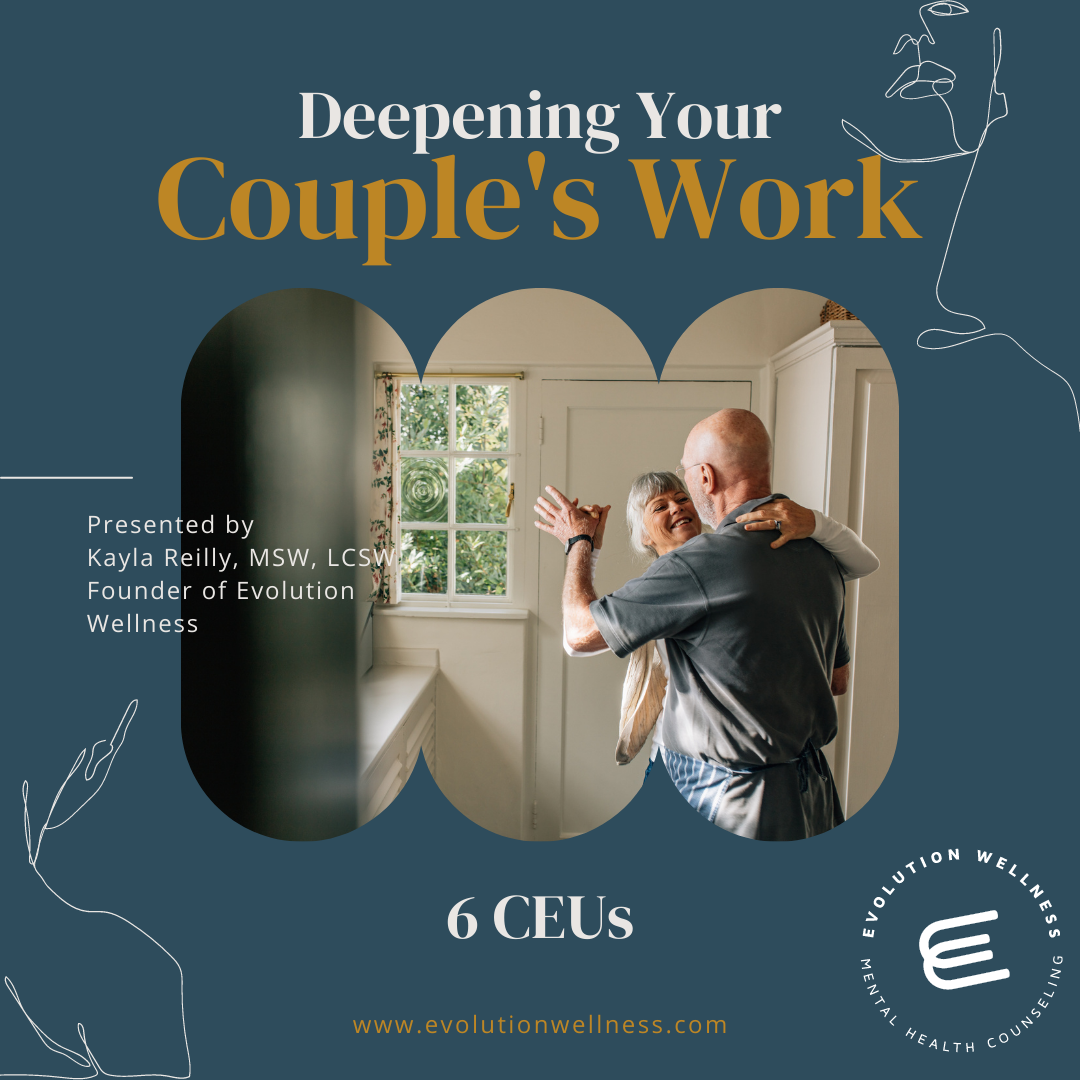 Join Kayla you deepen your understanding of couple's work and the transformative power of treating a relationship. We will be exploring concepts such as attachment wounds, traumatic impacts of interpersonal connection, how to teach co-regulating emotions, as well as troubleshooting challenging cases and teaching you tools to address common barriers to effective couples work.


About the Course:
Date: the course is self-led and constantly online, so the date is whenever you choose! There is no registration deadline.
Location: Like the date, the location is wherever you pick. This is a distance course through Teachable. Each section opens weekly and includes a PowerPoint, video, and handouts for you to use at your own pace.
Learning objectives:
1. Describe the logistics and structure of a couple's session such as the structure of a session, setup of the room, and explanation of goals.
2. Name leading theorists and theories in couple's work, including Imago, Gottman, Attachment Theory, and Esther Perel.
3. Describe how to conceptualize a case including how to investigate signs of childhod wounds, assessing goals of couple's work, interpreting intimacy, and the use of feedback.
4. Explain the difference between Fusion and Differentiation and the signs and causes of both.
5. Name several causes of conflict in couple's counseling including affairs, resentment, trust issues, lack of respect or compromise, dominance, and avoidance.  
6. Describe common mistakes therapists make in couple's counseling such as not stopping escalation, not giviing homework or giving innappropriate homework, triangulation, losing control of the room, focusing too heavily on conflict and not on connection, not being prepared, and too much self-disclosure.
7. Describe the impact of affairs in relationships, the causes, and the results. 
8. Explain the importance of intimacy and sexuality in a relationship and how these themes change over time.
Target audience: Therapists, counselors, and therapists-in-training that want to learn more about deepening their clinical skills with couples.
Content level: This course is beginner level and intended to be watched as you begin your work with couples.
Instructor bio:
Founder of Evolution Wellness, a group practice in Wilmington, NC. Kayla Reilly MSW, LCSW specializes in relationship work. After being trained in 3 specific couple's modalities and having a caseload of over 50% couples, her passion for relationship work has turned towards teaching the art of couple's work to others. She now supports her team of therapists with developing and strengthening their clinical skills.
Amount of CE credit offered: This course is PENDING APPROVAL for 5.5 CE credits with ASWB. Again, this course is PENDING APPROVAL.
Refund and cancellation policy: At this time, we are unable to offer refunds for this course. There is no cancellation as well since the course is present online at all times and self-paced.
Instructions for requesting accessibility accommodations: If any accommodations are needed, please reach out to [email protected]
Complete ACE approval statement (Standard 6.2) ACE Handbook 4/1/2019 32 | Page 18:
Evolution Wellness, [provider number], is approved to offer social work continuing education by the Association of Social Work Boards (ASWB) Approved Continuing Education (ACE) program. Organizations, not individual courses, are approved as ACE providers. State and provincial regulatory boards have the final authority to determine whether an individual course may be accepted for continuing education credit. Evolution Wellness maintains responsibility for this course. ACE provider approval period: [dates]. Social workers completing this course receive 5.5 continuing education credits.
Course completion requirements: To complete this course, please watch all videos and take the post-course quiz.
Assignments: While there are weekly "Clinical Stretch" homework assignments meant as personal reflection, there are no required homework assignments for this course.
When/how certificate is issued: The certificate is issued via email at the completion of the course.
Where and how to register: Buy the course using this page to register!
Contact information for questions, concerns, etc.: Please reach out to [email protected] with any questions or concerns.
Course interactivity type: The course is noninteractive.
Description of how posttest and evaluation are given to participants and submitted: At the end of the course, a postquiz is automatically given. After completion, it is automatically submitted.
Date recorded or created: This series was recorded weekly from May 5th, 2021 to June 9th, 2021.
System requirements: Highspeed internet and a device that can access it are the only two requirements.
Posttest requirements (passing score and retest policy): You may take the test as many times as you'd like - the quiz is meant to help you, not hinder you!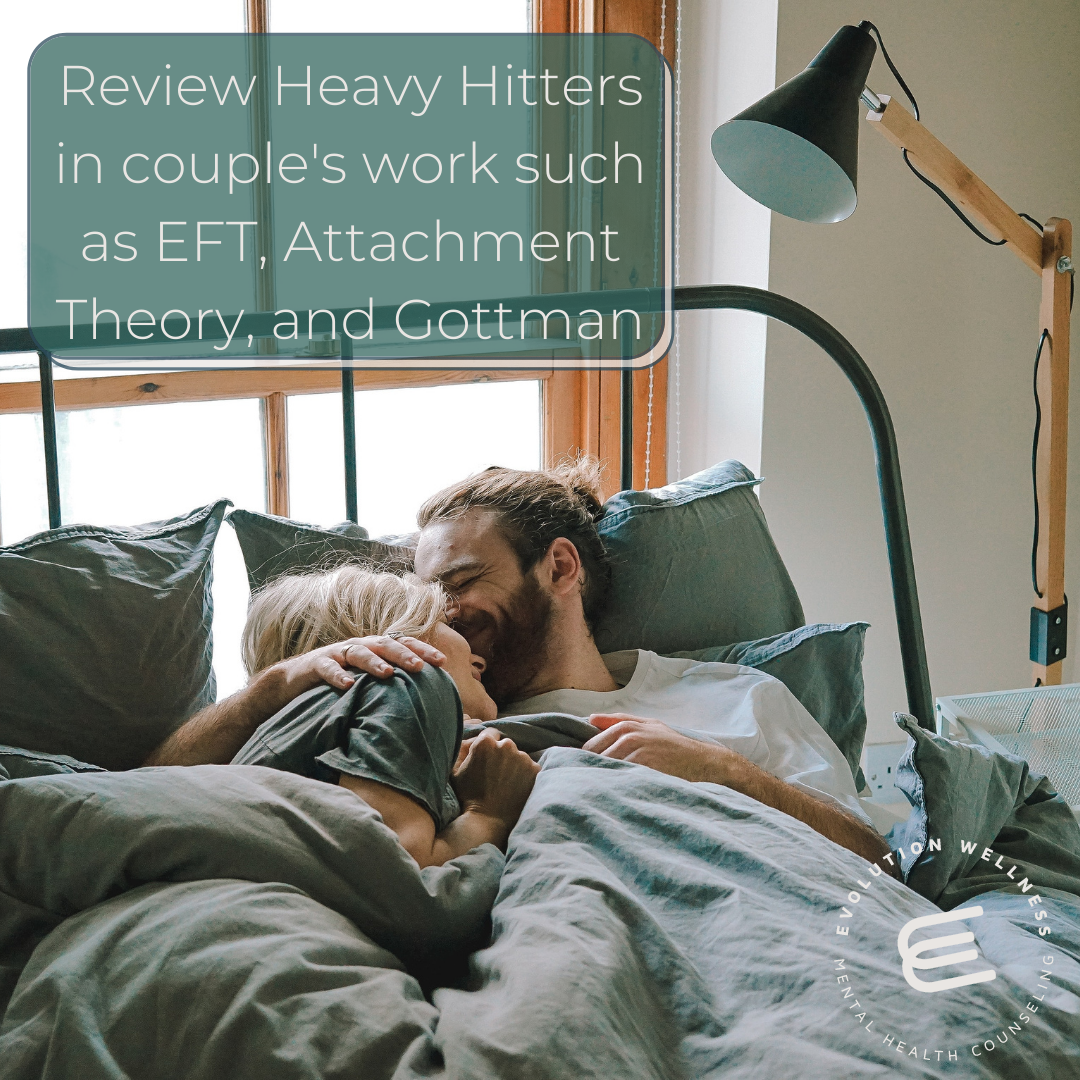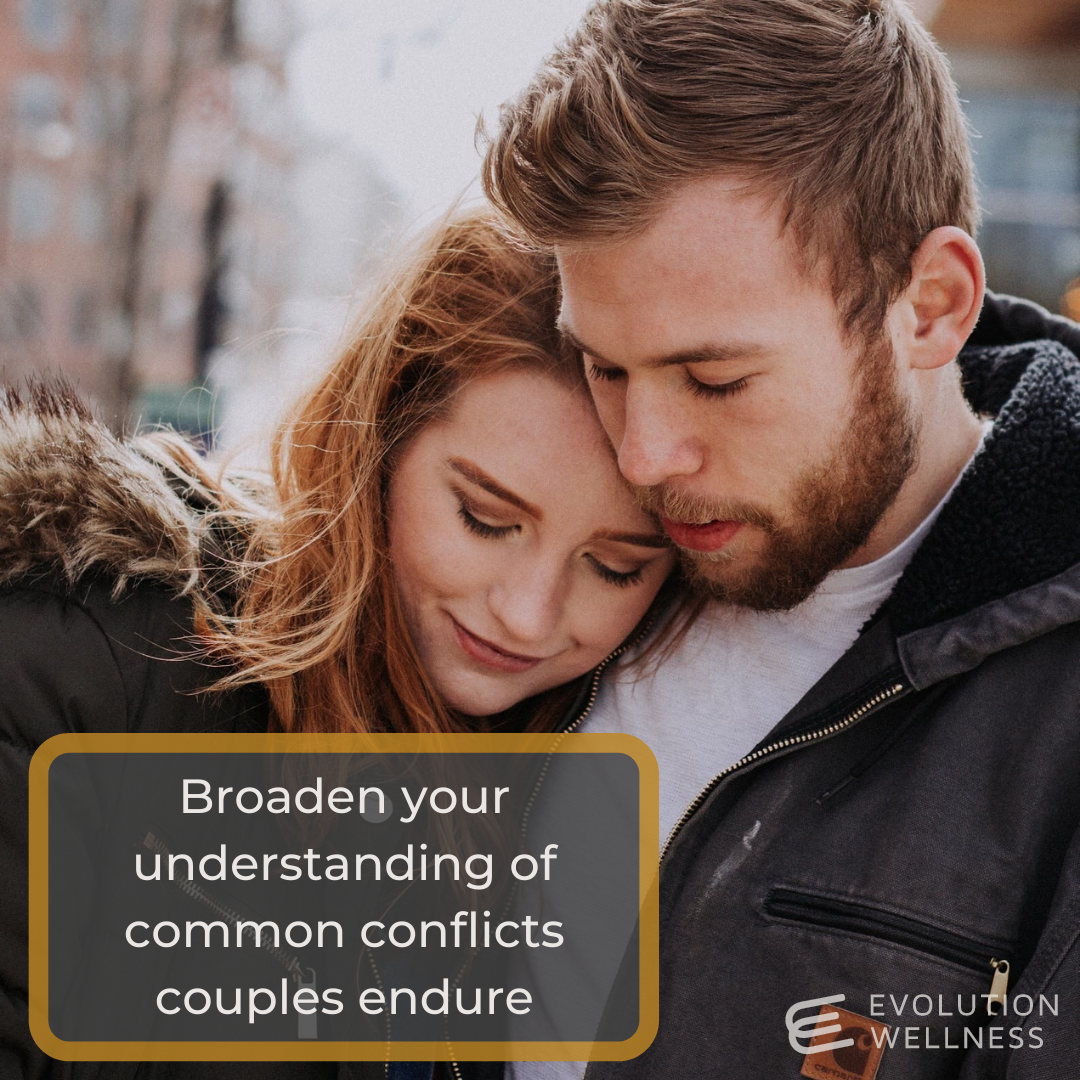 Evolution Wellness is an outpatient private practice located in Wilmington, North Carolina. The practice specializes in anxiety, depression, PTSD, trauma, individuals, teens, and couples. To learn more about Evolution Wellness, check us out at www.evolutionwellnessnc.com!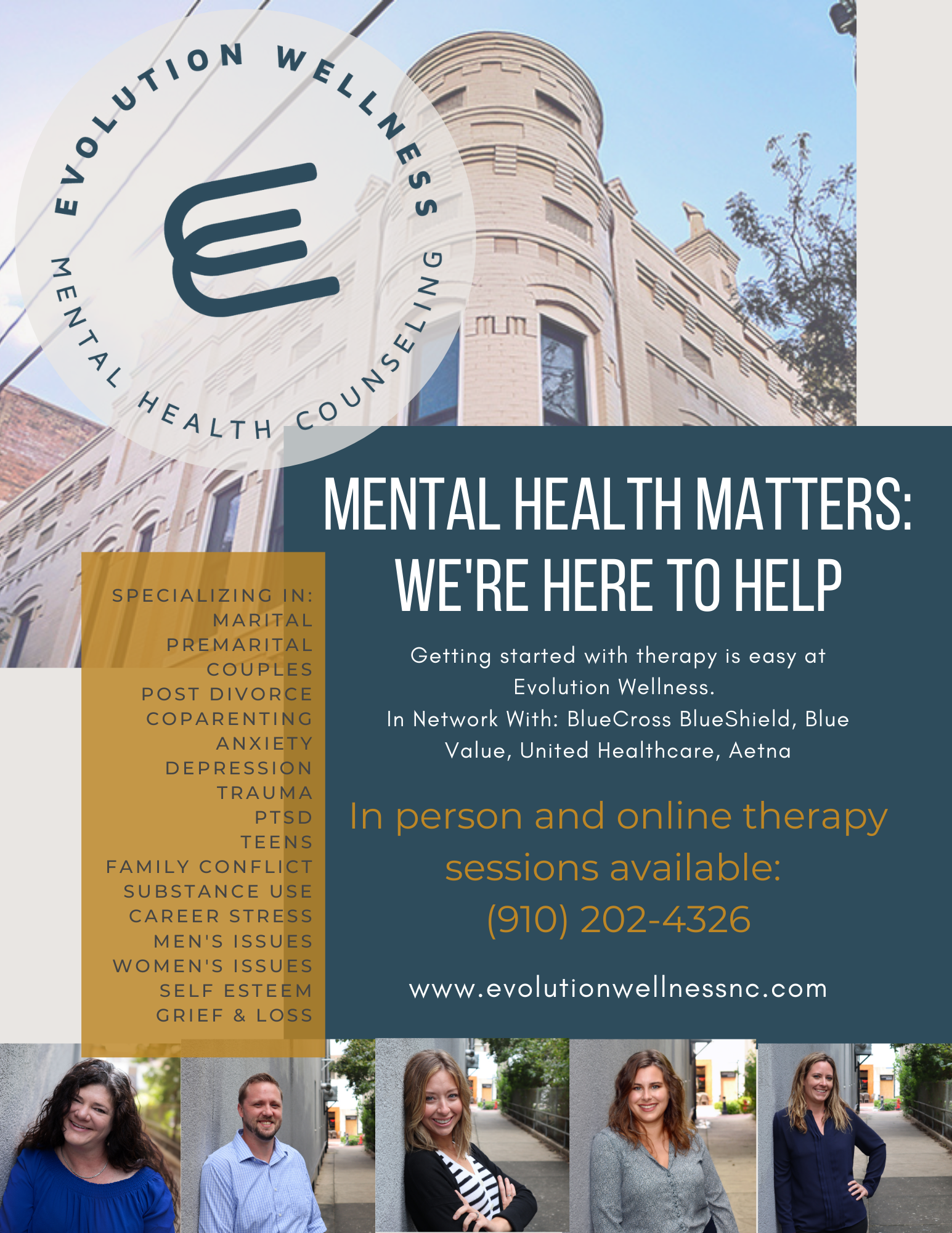 Other Products Coming Soon!
Check back in for more courses on clinical excellence
Check your inbox to confirm your subscription